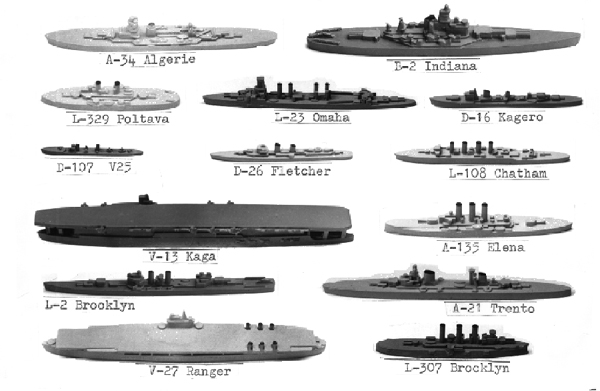 (i)INDIAN AIRCRAFT CARRIER (IAC) PROJECT 71 INS VIKRANT
India is constructing two 40,000 ton aircraft carriers. The ship will feature a complement of 1,600 personal and be capable of carrying a 30 aircraft comprising MiG-29K / LCA Trainer, ALH Dhruv and Ka-31.The aircraft carrier will feature a ski jump like the INS Vikramaditya, instead of a steam catapult, for assisted takeoffs.
Specifications
The ship has a length of 260 m and max breadth of 60 m. It will have a complement of 1600.
Powerplant
The ship will be propelled by two shafts, each coupled to two LM2500 Gas Turbines developing a total power of 80 MW, sufficient to attain speeds in excess of 28 knots.
Capabilities
The ship will have an endurance of 8,000 nautical miles.
The ship will have two takeoff runways and a landing strip with 3 arrester wires. It will be able to carry a maximum of 30 aircraft with adequate hangarage capacity. The carrier is designed with a very high degree of automation for machinery operation, ship navigation and survivability.
Weapons and Sensors
The carrier will field long-range surface-to-air missile (LR SAM) systems with a multi-function radar, a close-in weapon system, the most modern C/D band early air-warning radar and the V/UHF tactical air-navigational and direction finding systems.It will have jamming capabilities over the expected electromagnetic (EM) environment, along with carrier control approach radars to aid air operations. Integration of all weapon systems onboard will be through an indigenous combat management system (CMS).The ship's integration with the Navy's network-centric operations will provide for force multiplication.
Aircraft Complement
The Navy plans to equip IAC-1 with a mix of MiG-29K / LCA Naval Variant currently under development at ADA.However, in view of the slow progress of the LCA project, the service is actively looking at alternatives.It has ssued an RFI (request for information) to several global aviation majors, including American Boeing, French Dassault and Russian MiG companies, for 'an alternate deck-based aircraft' in November, 2009.
IAC-2 Redesign
The IAC-2 could undergo some design changes, Naval Chief Admiral Nirmal Verma indicated while speaking to the press ahead Navy Day on December 4, 2009. "We are re-looking at the design. It won't be a copy of what we have today."He said a concept study by the Directorate of Naval Design is currently underway 'for more capable carrier-borne aircraft' for the IAC-2.
The Navy is leaning towards a 50,000 tons carrier capable of launching heavier aircraft using a steam catapult, rather than the ski-jump on the Gorshkov / Vikramaditya.
(ii)INS VIKRAMADITYA / ADMIRAL GORSHKOV
Under a contract signed in January 2004, Russia's Rosoboronexport was to deliver the 44,570-tonne aircraft carrier, Admiral Gorshkov, to India in 2008. The $1.5 billion contract earmarked $964 billion for Gorshkov refurbishment and $536 million for the complement of 16 MiG-29K fighter aircraft on board.
The carrier has a 273m flight deck to carry up to 20 MiG-29 fighters and up to eight Kamov Ka-28/Ka-31 helicopters. Eventually, it would carry HAL Tejas trainer aircraft, Dhruv light helicopters, Kinzhal air defense missiles and Kashtan air defense gun or missile systems.
The ship will be operated in a STOBAR configuration, with a 14.3 degree ski-jump on the bow and three arrestor wires on the stern of the angled deck. This will allow the operation of MiG-29K and Sea Harrier aircraft. The maximum take off length for the MiG-29K on the Vikramaditya will be between 160--180 metres.
An added advantage of "Admiral Gorshkov' platform is its superstructure profile that has the potential to accommodate powerful planar or phased array radar systems with the "billboard style" antennae, which was first observed on the United States Navy's USS Long Beach, along with extensive command and control facilities to conduct an aerial campaign. The ship is also projected to be equipped with a robust combination of air defence weaponry, such as a SAM and/or a CIWS.
Displacement: 44,570 ton
Deck : 273m Ski jump
Aircraft complement :20 MiG-29 fighters and up to eight Kamov Ka-28/Ka-31 anti submarine helicopters
B. FRIGATES
(i)SHIVALIK CLASS FRIGATE (PROJECT 17)& PROJECT 17A CLASS FRIGATE
The Shivalik class frigates or Project 17 class frigates are multi-role frigates with stealth features being built for the Indian Navy. They are the first warships being built in India with such features
Stealth
INS Shivalik class ships feature reduced radar, infra red and sound signature making it difficult for an enemy to detect and attack them. They have inclined surfaces to reduce their radar cross-section and use low-noise propellers, propulsion devices and machinery with ''vibration damping''.
Weapons
Though much smaller than the Delhi class of destroyers, their weapons package is far more potent. These include the latest surface-to-surface vertical launched missiles, surface-to-air missiles and state of the art radar and communication They will be armed with the Klub anti-ship and BrahMos supersonic cruise missiles.
Barak-I can intercept incoming Harpoon and Exocet missiles, launched from platforms like P-3C Orion aircraft and Agosta-90B submarines which Pakistan has acquired from US and France.
Combat management system (CMS) of the ship enables her to deal with multiple threats simultaneously.
SPECIFICATIONS
Displacement (Max) :6,200 tons
Sensors: 1 x MR-760 Fregat M2EM 3-D radar
4 x MR-90 Orekh radar
1 x EL/M 2238 STAR
2 x EL/M 2221 STGR
1 x BEL APARNA HUMSA (Hull Mounted Sonar Array)
ATAS/Thales Sintra towed array systems
Armament:
1 x OTO Melara 76mm Super Rapid Gun Mount (SRGM) Main Gun
2 x AK-630 Rapid Fire guns
32 x Barak 1 VLS SAM
24 x 9M317 (SA-N-12) Shtil SAM
8 x VLS Klub or BrahMos Cruise missiles
90R missiles (ASW)
DTA-53-956 torpedoes
RBU-6000 (RPK-8)
Electronic Warfare: BEL Ajanta electronic warfare suite
Aircraft: Two Sea King / Dhruv helicopters for surveillance and anti-submarine operations.
Project 17A class frigate:
The Project 17A is the follow on the Project 17 (Shivalik class) frigates for the Indian Navy. A total of seven ships will be built. The ships will be built at Mazagon Dock Limited and at GRSE.
Design
The design of P-17 has led to creating a wealth of experience which will be applied to the P17A. The P17A frigates will be improve upon the P17 Shivalik class frigates in terms of stealth. It will have covered mooring deck and flush deck mounted (VLM) weapon systems. The number of antennae on the ship will be reduced by using a multifunctional radar. The P17A will also feature better options for roll stabilization. Build times will be cut down and productivity improved through the use of modular integrated construction.
(ii)PROJECT 11356 MISSILE FRIGATES/TALWAR CLASS
The Talwar class is a new class of frigates designed and built by Russia for the Indian Navy. The Talwar class guided missile frigates, also known as the Type 1135.6, are modified Krivak III class frigates from Russia. The Talwar Class has a displacement of 4,000 tons and speed of 30 knots and is capable of accomplishing a wide variety of missions, primarily, finding and eliminating enemy submarines and large surface ships.
Structure
The Severnoye Design Bureau developed the Project 1135.6 vessel using an earlier Project 1135.1 design, which dated back to the early 1980s. The ship's redesigned topside & hull has a considerably reduced radar cross-section. While the superstructure sides are sloped and relatively clean, the very cluttered topside of the ship cannot be remotely described as having any signature reducing features. These frigates will be the first Indian Navy warships to incorporate some stealth features. The ship's hull is characterised by outward flare and tumblehome, while the superstructure (which forms a continuous junction with the hull) has a large fixed tumblehome angle.
Weapons
The frigates are armed with a new 3M-54 Klub attack anti-ship system with a vertical missile launcher, as well as with a RBU-6000 depth charge launcher, Shtil-1 multi-channel medium-range surface-to-air missile system, a Kashtan anti-aircraft missile and artillery system and Puma-Universal artillery system. These ships are designed to carry and operate one heavy duty helicopter.
Primary armament
In the main strike role, an eight-cell 3S14E vertical missile launcher is fitted, which accommodates the 3M-54E Klub-N anti-ship missile developed by the Novator Design Bureau. The Agat Research and Production Enterprise has supplied the 3R14N-11356 shipborne fire-control system associated with the Klub-N.
The 3M-54E Klub is an 8.22 metres (27.0 ft) long missile using active radar guidance with a range of 220 kilometres (140 mi). It is a three-stage missile in which the terminal stage reaches supersonic velocity (Mach 2.9) when it is approximately 20 km (12 mi) from its target.
The ships of the class that are under construction will be fitted with the BrahMos supersonic cruise missile.
Air defence
The Shtil-1 SAM system with a 3S-90 missile launcher is fitted forward of the bridge and is armed with the 9M317 (SA-N-12, navalised SA-17) missile. 24 missiles are carried in a magazine located below deck. Guidance and target illumination for these missiles is provided by four MR-90 Orekh (NATO: Front Dome) radars, which are connected to a command and control post.
The SA-N-12 missile uses a combination of inertial guidance and semi-active radar homing to its maximum range of 45 km (28 mi). The 70 kg (150 lb) blast-fragmentation warhead is triggered by a radar proximity fuze. The missile's control system and warhead can be adjusted to a specific target following target recognition, which increases hit probability.
Eight Igla-1E (SA-16) portable air defence missiles are also carried.
General characteristics
Type: Guided Missile Frigate
Surface search radar: 3Ts-25E Garpun-B, MR-212/201-1, Nucleus-2 6000A
Air search radar: Fregat M2EM
Fire control: JSC 5P-10E Puma FCS, 3R14N-11356 FCS, MR-90 Orekh SAM FCS
Electronic warfare and decoys: TK-25E-5 EW suite, four KT-216 decoy launchers
Armament: Guns and missiles: 1 × 100mm (3.9 in) A-190E gun, two Kashtan CIWS systems, eight-cell VLS for 3M-54E Klub and BrahMos missiles, one 3S-90 launcher for 9M317 (SA-N-12) SAMs, eight Igla-1E (SA-16) SAMs
Anti-submarine: 1 x RBU-6000 rocket launcher, two twin 533mm torpedo tubes
Aircraft carried: 1 Ka-28, Ka-31 or Dhruv helicopter
C.DESTROYERS KOLKATA CLASS DESTROYER(PROJECT 15A STEALTH DESTROYERS) & PROJECT 15B
The Kolkata class of guided-missile destroyers of the Indian Navy were conceptualized under Project 15A, and include land-attack capability as well as some signature reduction features.
Aimed at adding improving the country's naval capabilities, India has launched the indigenous warship with enhanced stealth features and land-attack capabilities. Project 15 A, although conceived as a follow-on of the earlier Delhi class, has major advances in its weapons and sensors. Propelled by four Zarya reversible gas turbines from Ukraine, there was delay in construction due to default by Ukraine in delivering the propellers and shafts, the contract for which was later awarded to Russia.
Indian designed and built systems onboard include the HUMSA-NG (Hull Mounted Sonar Array – new generation) and the Nagin active towed array sonar. The vessels will also feature BrahMos cruise missiles and the Indo-Israeli Long Range Surface to Air Missile (LRSAM) which has a range of 70 km
Project 15B
In January 2011, the Cabinet Committee for Security gave approval for four more destroyers under Project 15B. Even though Type 15B retains the hull form of Kolkata class destroyers, there will be changes in the superstructure and will be far stealthier with better sound and infrared suppression systems. The Project 15B will be armed with the Nirbhay cruise missile of 1,000 km range, the hypersonic Brahmos-II cruise missile and Extended Range Surface to Air Missile (ER-SAM) with a range of 100 km. Project 15 B differs from Project 15 A because of the "flush deck." Flush Deck enable stealth as its smooth with less angles and corners. The displacement of each Project 15 B will be 7000 tonnes. except weaponry, which will be imported, the ship will be totally indigenous. It is also expected to carry Nirbhay and Brahmos – II cruise missiles. In addition It may feature Barak -II for Air defence. As with most Indian design, the ship will operate two helicopters