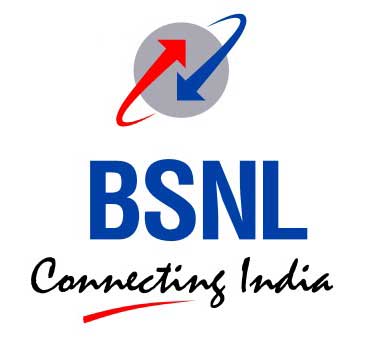 BSNL users will now be able to access high speed internet of up to 100 Mbps via FTTH for a jaw dropping price of Rs. 84,000 per month. Are you kidding me? 100 Mbps broadband – really cool but who would want to spend 84K for that?, I guess it's for some exclusive customers (who can afford).
BSNL (Bharat Sanchar Nigam Limited) will launch the FTTH or Fibre to the Home facility wherein consumers will get access to TV, Telephone and Internet. The main attraction is the 100 Mbps net connection for a premium price.
With a 100 Mbps connection you can download a 700 MB file or a movie within a minute. The minimum plan however starts from Rs. 250 (thankfully) wherein users get 1GB data cap per month. The unlimited plan starts from Rs. 2,999 per month with a speed of up to 1 Mbps. There is also a 3 months minimum hire period i.e. you need to use the plan for at least 3 months.
To subscribe to the plan you need to pay Rs. 1000 as activation /installation charges, Rs. 1000 as refundable security deposit and Rs. 100 ONT (One Time Charges) per month. Check out the tariff plans.
BSNL FTTH (Fibre to the Home) tariff plans
BSNL Fibre Broadband Limited Plans
| | | |
| --- | --- | --- |
| Fibro LTD 2 | Fibro LTD 4 | Fibro LTD 16 |
| Up to 2 Mbps | Up to 4 Mbps | Up to 16 Mbps |
| Rs. 1500 / month | Rs. 2999 / month | Rs. 6999 / month |
| 8 GB limit | 30 GB limit | 100 GB limit |
BSNL Fibre Broadband Unlimited Plans
| | | |
| --- | --- | --- |
| | Price / Month | Bandwidth (up to) |
| FiBro 1 | Rs. 2999 | 1 Mbps |
| FiBro 2 | Rs. 3999 | 2 Mbps |
| FiBro 8 | Rs. 11999 | 8 Mbps |
| FiBro 10 | Rs. 13999 | 10Mbps |
| FiBro 20 | Rs. 25999 | 20Mbps |
| FiBro 50 | Rs. 49999 | 50Mbps |
| FiBro 100 | Rs. 83999 | 100Mbps |