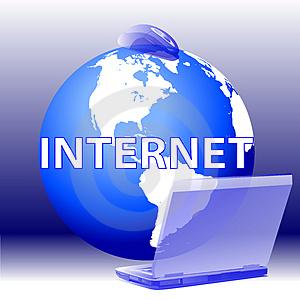 We're nearing the end of 2012 and we're hearing more and more about Google's Fiber Internet connections being made available to customers in two American cities. Meanwhile, here in India, we've become complacent and have accepted that 1 and 2Mbps is fast enough to be called broadband. Sure, things are better than they were a few years ago when 256kbps and 512kbps speeds were advertised as broadband. But how is it that an IT superpower, as the world knows us, hasn't developed on the infrastructure front? Most other developing countries offer better speeds at lower rates than us...
Google's newly launched Fiber Internet connections boast of speeds of 1Gbps—roughly 500 times faster than a typical 2Mbps connection here in India. But that doesn't make the 1Gbps connection 500 times more expensive than the 2Mbps one; you can get it for roughly $70 (that's a little less than Rs. 4,000). For a little more, you even get a TV connection and a bunch of other services over the same fiber connection.
Now, you'd argue that we too have broadband. MTNL recently started offering fiber connections in Mumbai and Delhi. The highlight of the service is, of course, 10 and 20Mbps connections. They aren't anywhere close to the Google Fiber speeds but still, it's a healthy improvement over the rubbish we've been used to. The usual download limit nonsense is still present though. On the more affordable side, at Rs. 990, MTNL gives you a 10Mbps 'Unlimited' connection that works this fast only till you reach 15GB. After that, you're slowed down to 512kbps; that's 5 percent of the original promised speed.
And if you thought 15GB is a lot of bandwidth, you should also know that 15GB at 10Mbps takes less than three hours to exhaust. A 1,000 bucks for a three-hour, 10Mbps connection doesn't sound too great now, does it? If you bought two or three games on Steam and wanted to download them, for example, you'd have already exhausted the allotted download limit.
The truly unlimited plans available today
You'd think, like almost every other ISP in the country, MTNL too has a distorted idea of what unlimited Internet connectivity is. But then, you're wrong, because MTNL has a separate plan for those who want true unlimited Internet access called 'Fibre Truly Unlimited Plan'. There's a 1Mbps plan that costs a little more than Rs. 1,000, which is comparable to the traditional ADSL non-fiber connections. Choose a 2Mbps unlimited account and you have to shell out Rs. 4,999 for it. That's right, five times more for twice the speed. That's how we're being treated as customers these days—being offered peanuts at the price of exotic metals. Broadband prices are cleverly disguised too, as 'Up to 2Mbps', so you can expect a maximum speed of 2Mbps but can't complain if you get anything lower.
A wealth of knowledge that's not being explored
It's not just MTNL, it's the same scenario with most other ISPs. Internet penetration still isn't anywhere near what it should be. There are many in Delhi who don't have more than 1-2 ISPs to choose from where they live. Try to imagine the rural areas where there's only one ISP. It's not like mobile Internet providers are offering cheaper schemes either. Even mobile users have tight download limits to work with, while constantly worrying of inflated bills if you cross the allocated bandwidth.
If you limit Internet access, you're not going to get users to explore the Internet the way it's meant to be. There's something there for everyone. You'll never encourage them to go out and buy a tablet or a new PC and try out all the things there are to learn on the Internet.
The opportunity for things to change is there
ISPs might not realise it, but the Internet is more than just a quick, easy way to make money. It's a big thing especially for a rapidly developing country like ours. There's an abundance of knowledge on it and that's what hungry minds should be let free to exploit. It lets communities catch up on what's happening around the world. It lets people pursue their dreams and it brings communities separated by distances together. It's one of the greatest things to ever happen to mankind. All this information is present in one place, at your fingertips and it shouldn't cost an arm and a foot. But here they are in 2012, looting customers of this right, asking for a ton of money and offering peanuts in exchange. It's a scam and such a shame.